About Us
Stanley and his wife Shri moved to Waynesboro, Virginia in 2019 to return to where Shri grew up and her parents and siblings live. Stanley fell in love with the Shenandoah valley in the 80s when he first saw it.
Stanley J. Hubbard, A.P. graduated from the Kototama Institute in Santa Fe, New Mexico, in 1982. He is nationally board certified and also licensed to practice acupuncture in Florida, Georgia, and Hawaii.

Additional training was received in Beijing, China in 1989 at the International Training Center as well as doing studies in the Nei Jing from 1984-1985 (Dr. Lu, Vancouver, B.C.). The Nei Jing is considered to be the bible of TCM.
Stanley has been practicing acupuncture full-time since 1982 and also has extensive experience teaching acupuncture and Traditional Chinese Medicine (TCM). He founded, directed and taught at the Acupuncture Center of Naples, Inc. School of Classical Acupuncture (1990-1996) in Naples, Florida. He also taught at the Mandarin School of Chineses Medicine in Jacksonville, Fl. from 1997 to 2000. He has also taught Board Certification Seminars throughout the U.S. and Shiatsu (acupressure) seminars in the U.S. and Canada.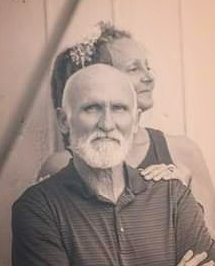 We provide acupuncture services to Waynesboro, Staunton, Afton, Crozet, Nellysford, Fishersville and Lyndhurst.